Blog
Banking Tips and Tricks: American Express
by S Beez on Apr 16, 2020
Welcome back to my Banking Series! Hopefully, you were able to catch the first two emails I sent out about Navy Federal and Discover Bank. If you didn't get them, look out for the recap email that will be sent out once the series is finished.
This email is all about American Express. American Express is my favorite credit card brand due to the travel status that you can gain, lounges you can access, high credit card limits, and the high-quality customer service that they offer. You can use American Express rewards to travel for free and receive free upgrades.
If you are not familiar with American Express(AMEX) they are not the typical credit card company. AMEX offers credit cards and charge cards. A charge card is a credit card that is supposed to be paid off in full every month. AMEX used to require cardmembers to payback in full, now they allow you to pay back charges overtime if you want. These charge cards have no credit card limit and you can send a request to check to see if your card would be approved for a high limit purchase (a single $10,000+ purchase). The Platinum card, Gold Card, and Green Card are all charge cards.
Now that I have cleared up the difference between charge cards and credit cards lets get into it.
Some of these tips and tricks you may have already known about some you may have not been aware of.
If you are interested in signing up for an American Express Platinum Card and earning 75,000 bonus points
Click HERE to take advantage of this offer
If you are interested in other AMEX cards and want to earn a sign up bonus between 40,000 - 150,000 points and start taking full advantage of the tips and tricks below.
Click HERE .
Many people ask me about which credit cards I would recommend since AMEX offers a wide variety of cards and different tiers based on the annual fees. Here is the perfect lineup I recommend for AMEX based on annual fee and lifestyle. I do not have an Everyday card, because I use a different card for gas and groceries.
The Perfect AMEX card lineup
Luxury Lineup
Platinum card, Hilton Aspire, Delta Reserve, Gold Card, and Everyday Preferred (points)/Blue Cash Everyday(cash back)
Standard Lineup
Gold Card, Delta Skymiles Platinum Card, and Everyday Preferred (points)/Blue Cash Everyday(cash back)
Free No Annual Fees Lineup
Everyday Credit Card, Blue Cash Everyday, and Hilton Honors Card
TIPS
Tip #1 - American Express Concierge Service
The American Express Concierge Service is reserved for Platinum and Centurion (Black) cardmembers. The Concierge Service can be used to gain access to events and concerts, make same night reservations at booked restaurants, help solve your travel issues, help planning an event, travel and tour bookings, gift shopping and delivery, and many more perks. They are your personal concierge, I believe this service is one of many things that set AMEX apart from other credit card companies.
Tip #2 - American Express Transfer Partners to Maximize Point Value
When you earn AMEX reward points you have many ways to redeem the points. You can venture out from the AMEX Membership Rewards shop. AMEX allows you to transfer your reward points to their partners where you can redeem points on their website. Here are a list of AMEX partners that you can transfer too. The general rule of thumb is that you want to try to get at least 1 cents worth of value for every point redeemed, so 10,000 points redeemed should get at least $100 of value. Redeeming points for gift cards and spending points on Amazon are the worst ways to redeem your points, so don't do that.
To see a full list of AMEX partners and the points transfer amounts click HERE
Tip #3 - Apply for 2 cards within 90 Days Rule - Soft Pulls
Once you are an American Express cardmember you will never receive a hard inquiry again. All future inquiries are soft pulls. American Express has a rule where you can only apply for two credit cards within 90 days. This rule only applies to credit cards, you can apply for as many charge cards as you please with no rules or stipulations.
Tip #4 - American Express Platinum Schwab Card Redeem Points for Cash
AMEX offers two personal Platinum cards. There is the AMEX Platinum card and the AMEX Platinum Card for Schwab. The Schwab Platinum card allows you to redeem your points for actual cash. The 60,000 bonus points can be redeemed for $750 cash, so you can redeem all of your points for 1.25 cent each. You are able to transfer your AMEX reward points from other cards over to the Schwab Platinum card to redeem the points for cash, so if you are the kind of person who cares about cash over travel redemption this is a good option for you.
Tip #5 - American Express Platinum to get into Delta Lounges
The Platinum card gives you access to all Delta Lounges if you are flying with Delta. This is extremely valuable because access to the Delta Lounge costs $60 per visit per person if you do not already have access to the lounge. Delta has the best lounges hands down and no other credit card companies allow Delta lounge access besides American Express. The Platinum card also gives you access to AMEX Centurion Lounges and Priority Pass lounges, so you are covered all around while traveling internationally.
TRICKS
Trick #1 - Waive Annual Fees for Life
AMEX allows active-duty military to waive annual fees for life which will save you thousands over your lifetime. If you aren't active duty military there are a few other ways that you can try to have your annual fees waived for life. If you are a Government Employee or Government Contractor you can ask AMEX to waive your annual fees if you have a CAC card and a LOA (Letter of Authorization). You can only get a LOA by going overseas for a government contract, so if you can't get a LOA and a CAC card you will not be able to have AMEX waive your fees.
Trick #2 - Using American Express Airline Travel on Delta Flight Purchases
Last year AMEX stopped allowing cardmembers to use the Airline Credit that comes with the Platinum card ($200), Gold Card ($100), and Hilton Aspire card ($200). We have discovered a workaround. Select Delta as your airline for the Airline Credit in the Benefits sections on the AMEX site. Buy a $50 gift card from Delta then find a flight that is less than $275. Use the gift card and your AMEX card to buy the flight. Your flight total needs to be around under $200 or between $200-$2500.
So when you use your gift card $275 - $50 gift card = $225 flight. A few days after you purchase the flight AMEX will reward your account with the airline credit.
This is a great hack that cannot be found many places online, for a good reason. We don't want AMEX stopping this workaround.
Trick #3 - Gain Hilton and Marriott Gold Status to use as Status Match
With the Platinum card, you are given Hilton Gold Status and Marriott Gold status automatically every year. You can use this status to status match with other companies like Hertz, National, Best Western, Wyndham, Caesar, IHG, and some airlines. Travel status allows you to get free upgrades, free late check-in/out, free breakfast, have a better selection of rental cars, free seat upgrades, free check-in bags, and many more benefits. Definitely take FULL advantage of status matching to travel like a King or Queen without breaking the bank.
Trick #4 - Gain Hilton Diamond Status with Hilton Aspire Card
With the Hilton Aspire card, you are given Hilton Diamond status automatically. You can use Hilton Diamond status to match with the highest status of all of the brands I previously listed. I use my Delta Platinum status to match with all of the car rental companies I love being able to choose cars from the Herz President Circle and National's/Enterprises Executive Club for free. I have received free upgrades to suites at the Waldorf Astoria and many other hotels through my Hilton Diamond status. If you travel it is one of the best cards to have, because traveling is all about your status with companies.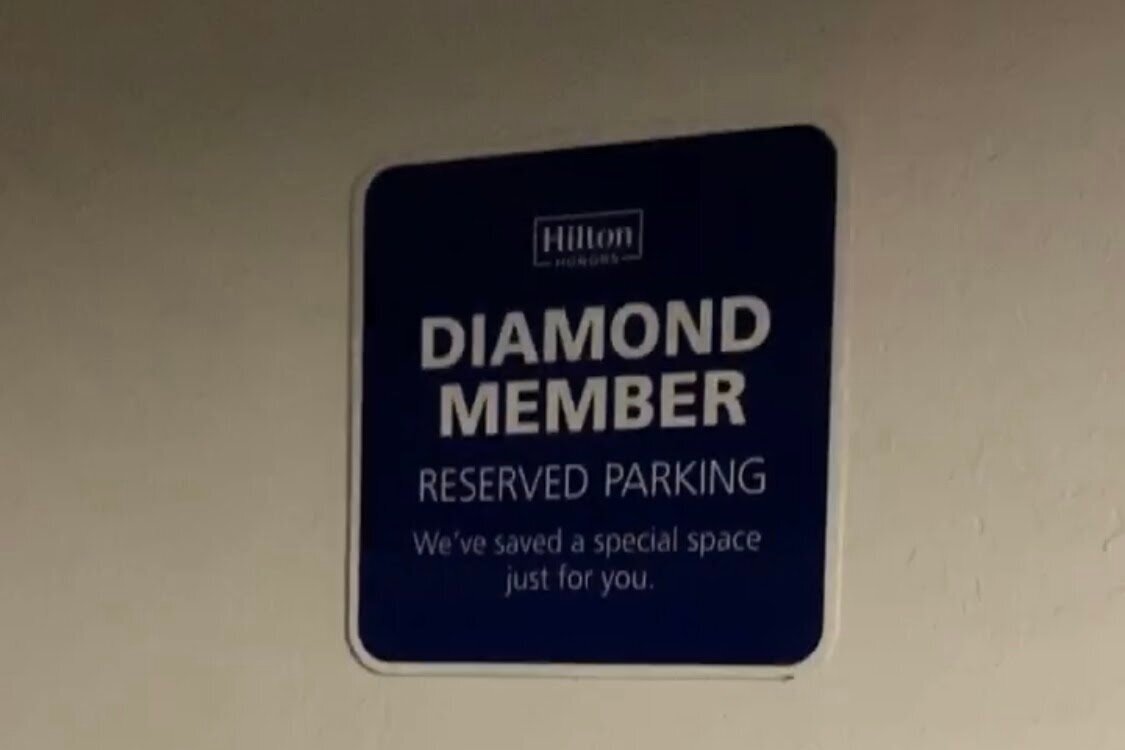 To get more details about status matching click HERE.
To learn about airline status matching click HERE.
To learn about Casino hotel status matching click HERE.
Trick #5 - Gain Delta Silver/Gold/Platinum Status with Delta Reserve through Card Spend
This trick will only work for people who have high credit card spend. Delta allows Delta Reserve cardholders to reach Silver, Gold, and Platinum status by spending $25,000 on the credit card. As long as you meet the mile requirements and spend $25,000 to get the MQD waiver you will be given the status that corresponds to the number of miles that you have earned. You can earn miles through actual flights and card spend. Personally I think that Gold status is a good place to be with Delta you will be upgraded to first class for free 30-40% of the time. If you want free first-class upgrades more frequently I suggest Delta Platinum status. I am upgraded to first class for free about 85% of the time with Delta Platinum status.
MQMs are travel miles/miles earned through card spend. MQD are dollars spent through Delta flights. The MQD waiver is earned by spending $25,000 on the card.
That's it for all of the AMEX tips and tricks. I hope you enjoyed this email, if you did let me know on Twitter.
If you are interested in signing up for an American Express Platinum Card and earning 75,000 bonus points
Click HERE .
If you are interested in other AMEX cards and want to earn a sign up bonus between 40,000 - 150,000 points and start taking full advantage of the tips and tricks below.
Click HERE .
"Reverse Engineer your life. Live a life of abundance"
- Beez
RESOURCES FROM BEEZ